It's budget season. Each year during the General Session, the Legislature appropriates the state budget – but the budget isn't just money to be spent. The budget is policymakers' investment in services and other priorities of the state, on behalf of the taxpayers.
What value is the state getting for its investments? The Legislature changed the budget conversation from spending to value with the passage of H.B. 326, "Performance Reporting and Efficiency Requirements" in the 2021 General Session. The bill codified and expanded performance measurement, and required legislative, Governor's Office, and state agency staff to work together to develop and report performance measures.
One way the state quantifies value is through "line item" performance measures. The Legislature sets these measures each year in the appropriations acts and associates them with line items in the budget. These measures are tracked over time and ideally focused on outcomes, so that the Legislature can assess whether a state agency is meeting the set goals for each portion of the budget.
Where are line item performance measures published? LFA published the FY 2022 results in the Compendium of Budget Information (COBI). Use the Navigate button at the top left to choose a line item from the budget, then click to the Performance tab.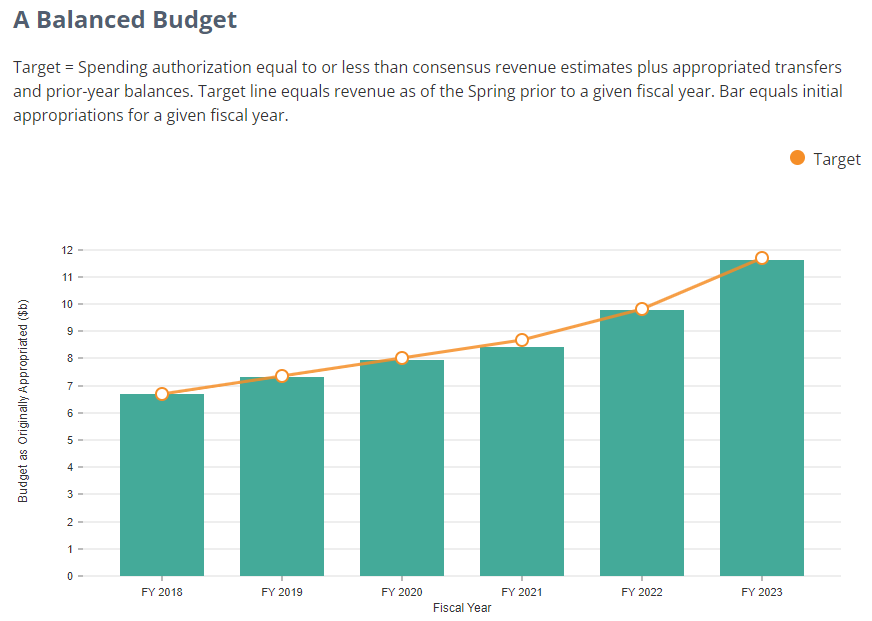 Performance measures do not provide all the information that policymakers need, even about a state agency's progress toward their goals, but they do provide important insight. Imagine a personal health tracker – it measures a person's heart rate and could identify if their heart rate is elevated, but it cannot explain why their heart rate is elevated or what action the person should take in the short or longer term. A personal health tracker also only measures certain parts of a complex system. Similarly, performance measures can inform the conversation about how effective the state's investments have been, by bringing objective data and highlighting areas that may need attention. Policymakers then need to ask questions to fully assess the value of those previous investments, and to consider what future actions to take to move the state closer to its goals.
---
What questions help assess value? Check out the New Program Questions, which are applicable to many kinds of budget considerations.
What other performance data are available? See the Funding Item Follow-Up Report – FY 2022 for information about new allocations of funding that Legislature provided during the 2021 and 2022 General Sessions.
How do you want to learn about the results of the state's investments? Whether you're a policymaker or other interested party, take this 2-question survey to help LFA staff develop and disseminate performance measurement information and products. Thank you!